Nike's latest collection is reppin' 7 cities, releasing them in limited quantities....
Rio De Jenairo is green, NYC is white, London is red, Hong Kong is orange, LA is purple, Tokyo is blue, and Paris is yellow. I don't know what their thinking process was in choosing the colors, but I'm cool with coping the NYC & LA joints. I love Tokyo too though. Buuuut their available upon request...so maybe I won't cop a pair. LOLZ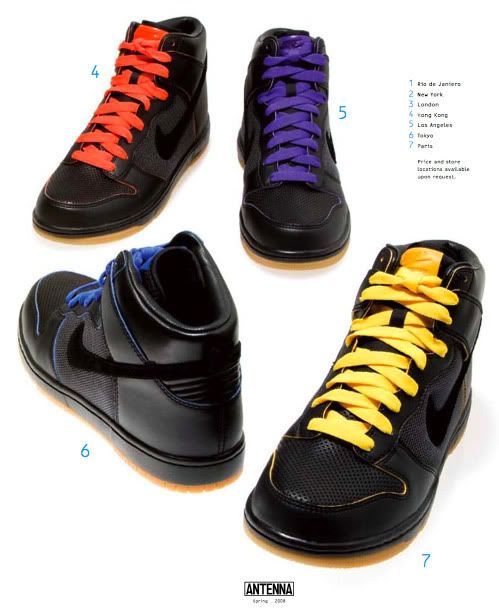 Peace, Love, & City Folk!