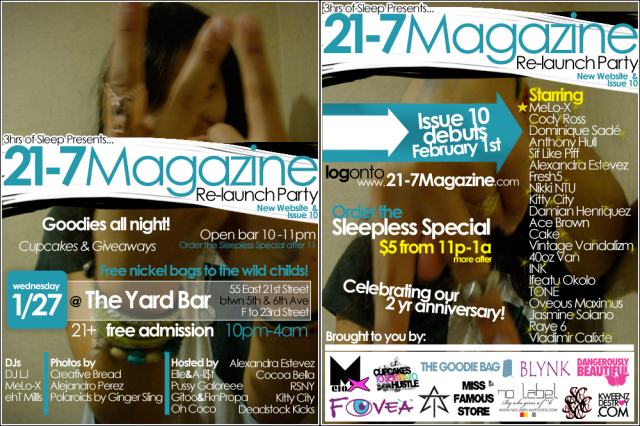 Are you coming to our Re-launch Party?
Hell yeah 78%
Wish I could make it 10%
Maybe 10%
Hello no 0%
This is going to be the kick off party of 2010. You'll be sad if you miss it.
Check out all the free shit!
Whaaaaat! Plus you get to see all the pretty 21-7 ladies, and our sexy friends shake our sweet asses all night. Aaaand the 21-7 fellas and our spiffy male friends.
Basically it'll be a room full of beautiful people, loud music, yummy goodies, and positive energy
. You 'maybe' votes better change that shit to 'hell yeah' quick!
peep the new poll