Oh boy where do I begin! Today was the grand opening of the 1st ever Topshop store in America. It was the best day ever! I had a ball. The store didn't open til 11am. I got to Broome st at 9:30 am. And the line started at the corner of the street, not in front of the store. There was only maybe like 30 ppl in front of me. Topshop staff flooded the streets. They were giving out tote bags, lots of water, Pink Berry yogurt, and the most delicious cookie I've ever eaten in my life. Also flooding the streets was tons of Press...there was Style.com, NY Mag, & a whole heap of fashion blogs. In front of me was this super cool girl name Sophie who looked fab in an embellished fur coat, Gucci bag, funky shades, and knee hi flat boots. Everyone asked her for interviews & pics. Since I was alone I kept jumping in her & her friends' convo, as well as the people behind me. lol. They were also giving out mystery gift cards that held anything from $5 to $500 on there. I was praying for the $500. I got $50 though, which I was mad happy about. When it was almost 11am the whole line counted down and at 11am confetti flew into the air. I didn't see Kate Moss but people were chanting her name.
Thankfully they were only letting people in a little at a time, so that people could breath. But it was still packed crazy! (continue reading)


There was tons of staff everywhere. Constantly offering help. They were so nice. The customer service was on point. 4 floors of fun, I made sure to check every corner. Interesting enough, it was easy to pick what I liked. There was a lot of ass stuff, but so much good stuff. The shoe lounge! Oh my heart. I was in awe. The wait for shoes in your size took forever. But my sales lady constantly kept coming back to apologize for the wait. The wait was worth it though, I got to meet 1 of my favorite models Kim Matulova...you'll see her as you scroll down.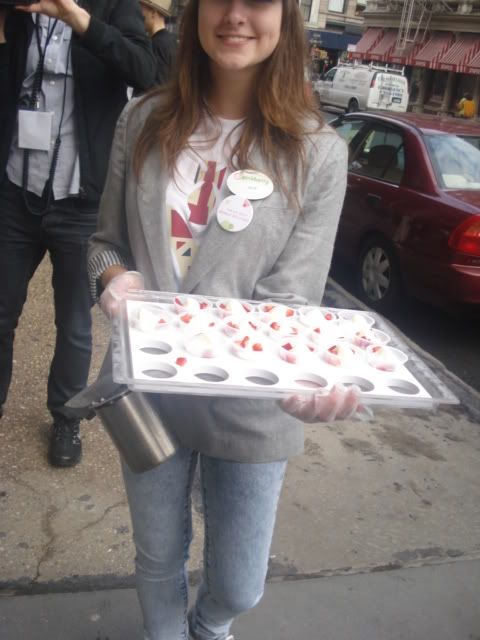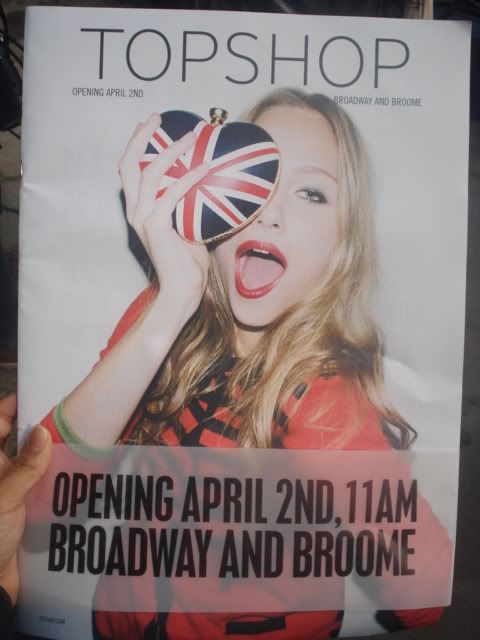 Sophie London. Check her blog DailyBohemia.com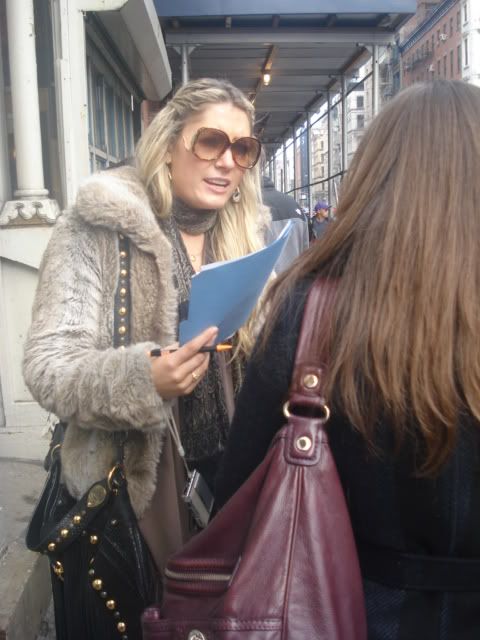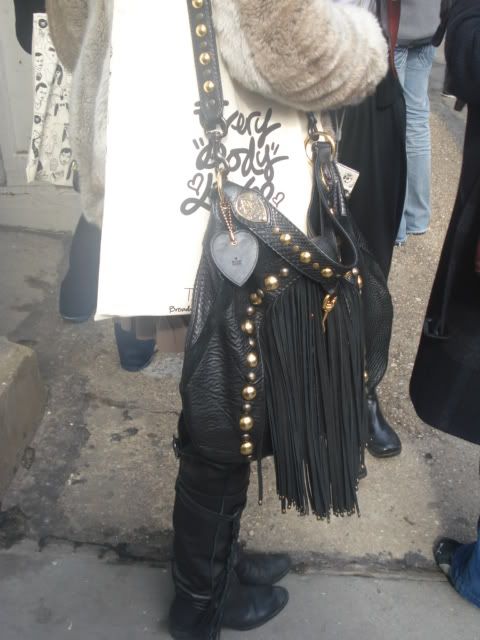 All Topshop staff (that was outside) was dressed alike. Inside they dressed their own style. Most of 'em in blazers tho. I saw two of my classmates working.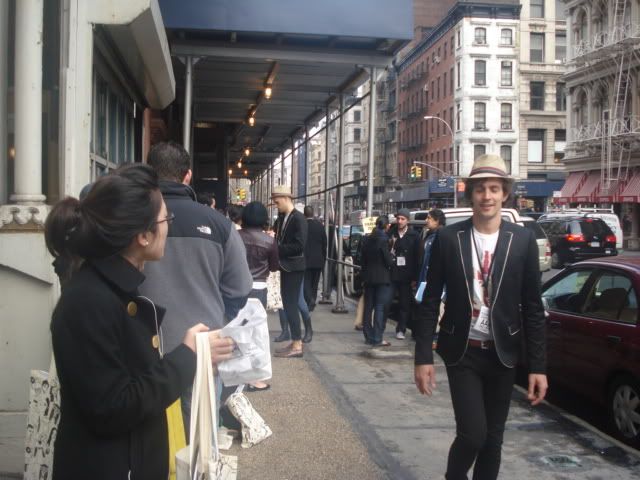 loved her embellished fur coat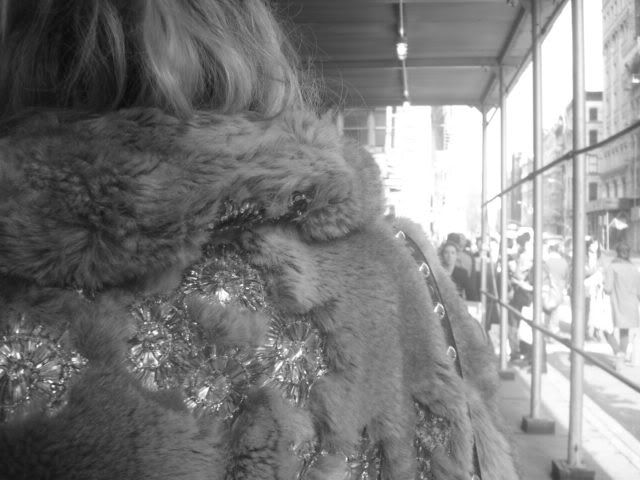 The Puffin Room! stay tuned



TOPMAN..all in matching outfits on scooters giving out gift cards.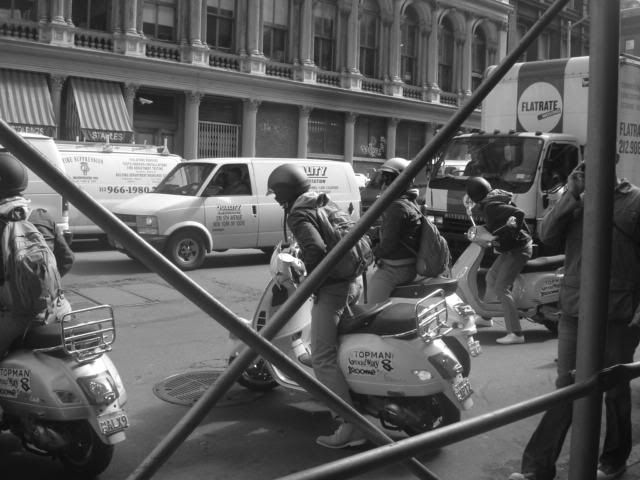 I started taking black & white photos to add a fun effect to the fashionable day it was.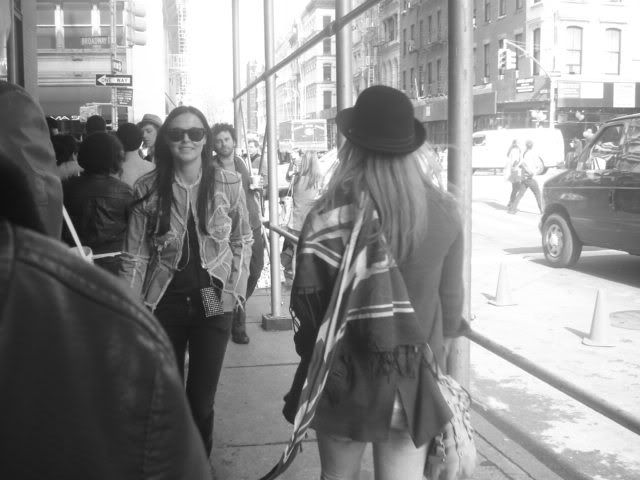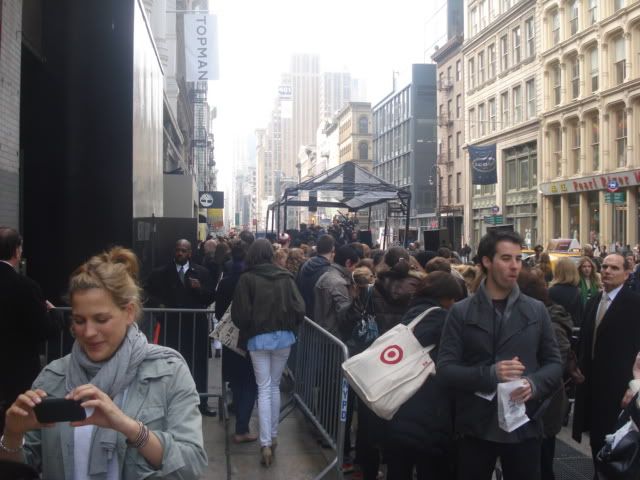 Pics like crazy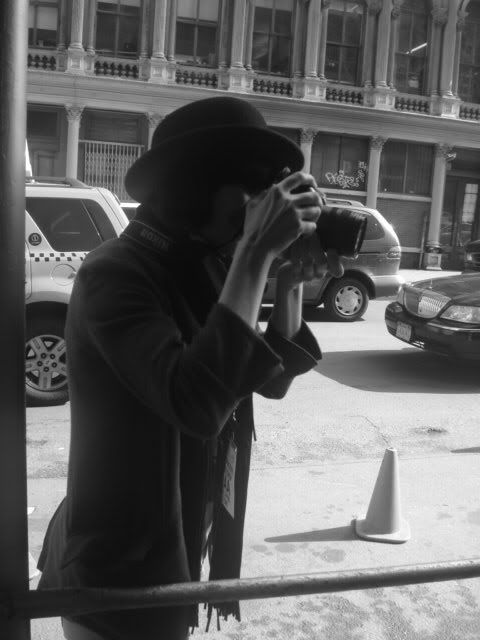 I decided to wear comfy sneakers easy to take off



Almost!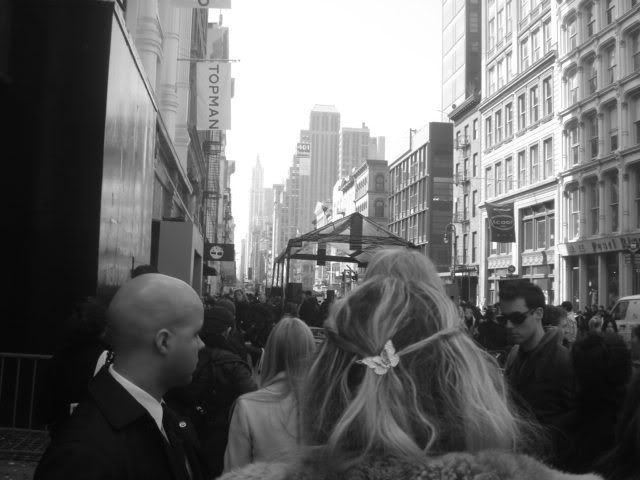 Madewell gave out free coffee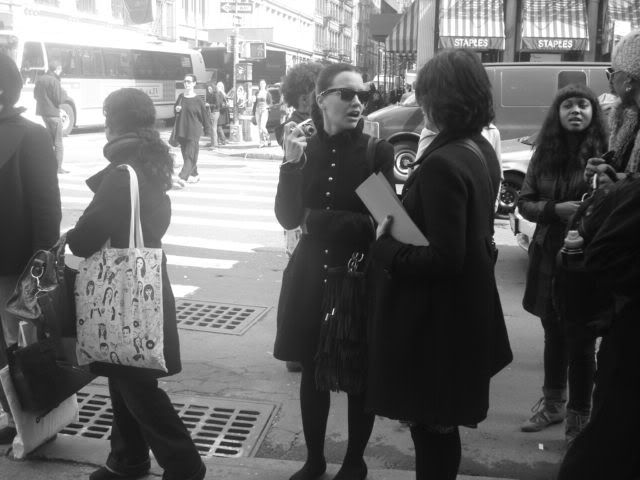 Loved her earrings



The workers (with higher positions) were all dressed amazing



Confetti!! On a beautiful day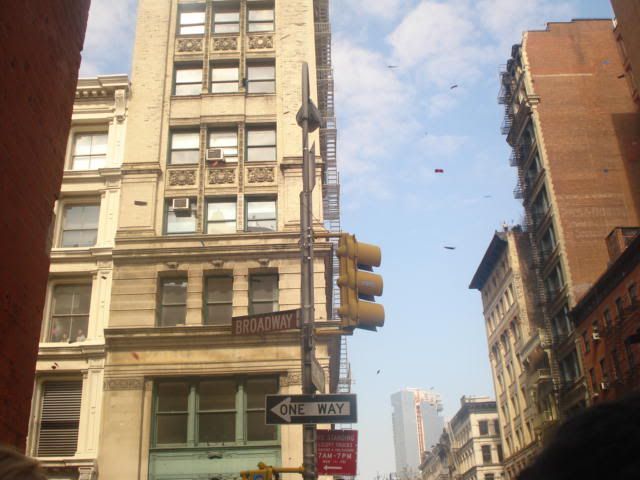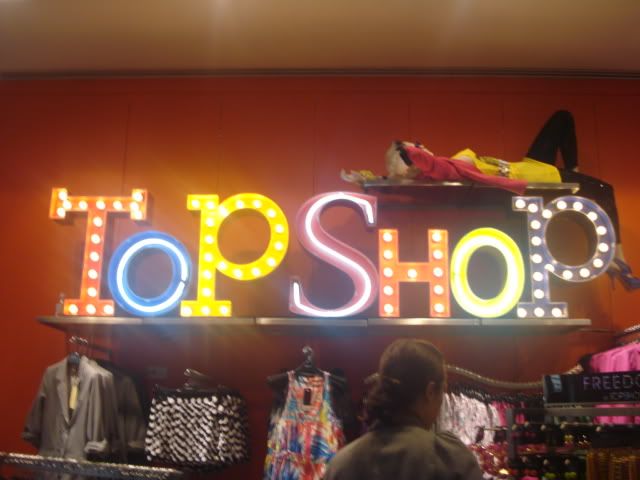 The jewelery was off the fucking meat rack! A bit pricey though. Great for photo shoots.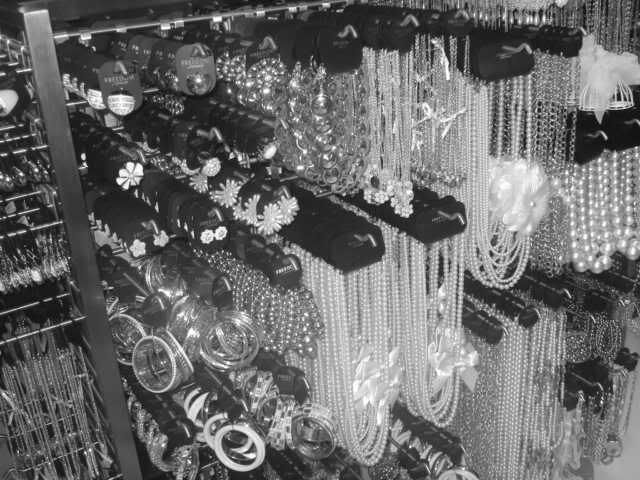 Free mani's! sorry for the blurry pic.



Topshop Unique!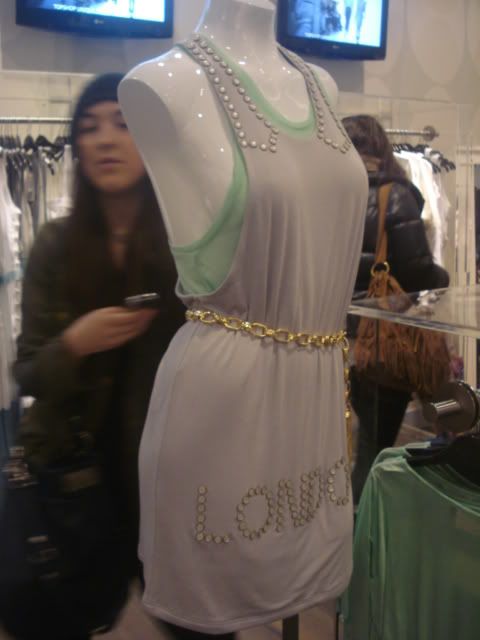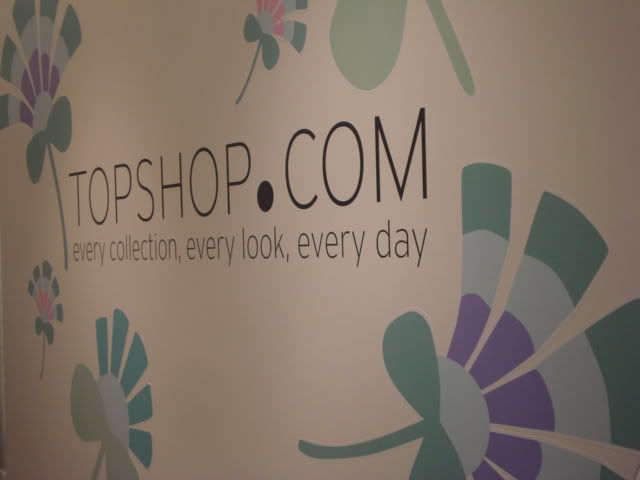 I was so excited to try things on. The following pics are stuff I didn't buy.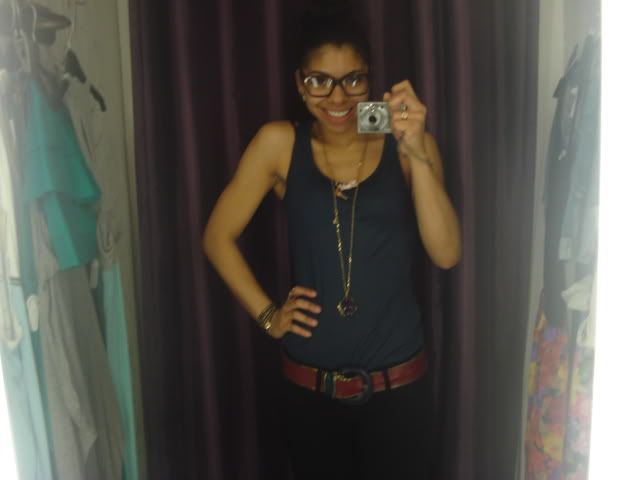 Their clothes run small...but the jeans ran extra small. I wasn't feelin' 'em.



Loved this dress. It was from the boutique. But I felt it was too long for me.



Loved the back slits in this top. But the print was too much for me.



The jacket I copped! straight off the runway!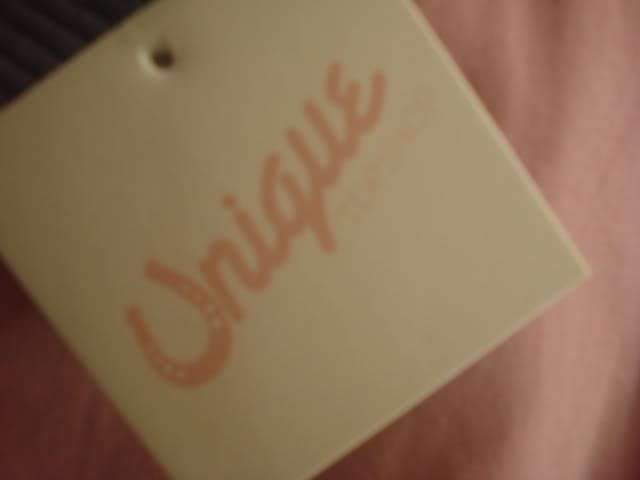 I told you I'd get it! I got it!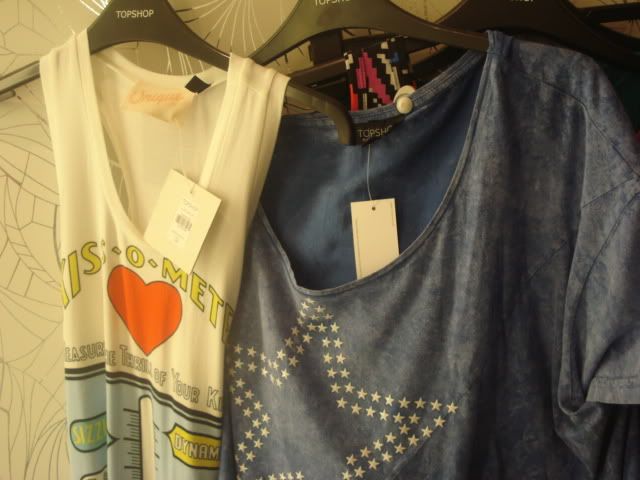 Great photos everywhere!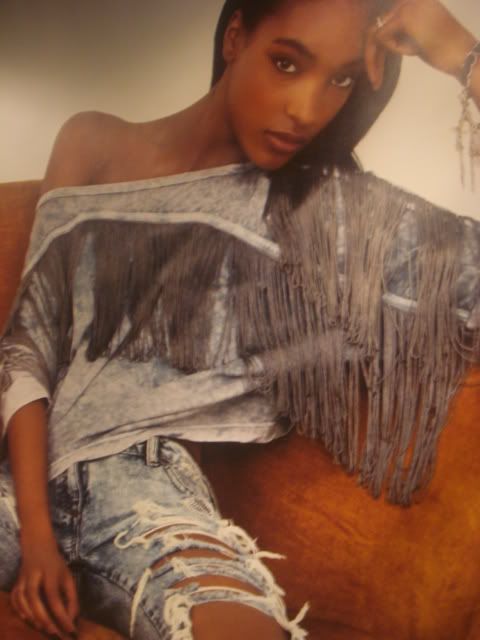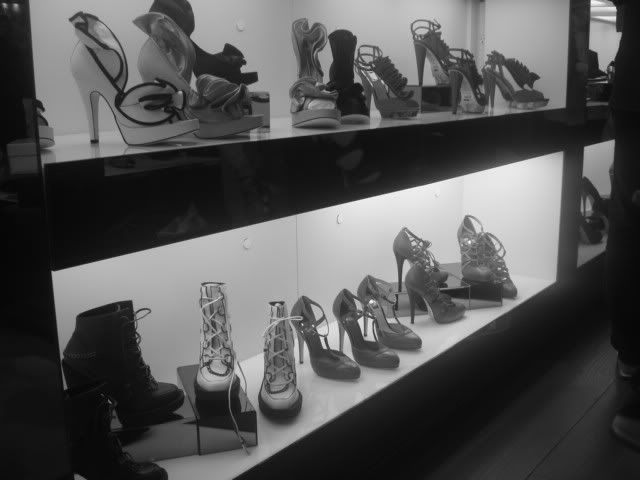 Kim was the coolest ever. She helped me pick a size for my jacket. We talked about Missbehave mag ('cause that's where she's frequent in), shoes, & little chit chat. I love meeting people who are so down to earth. Plus she's fucking gorgeous!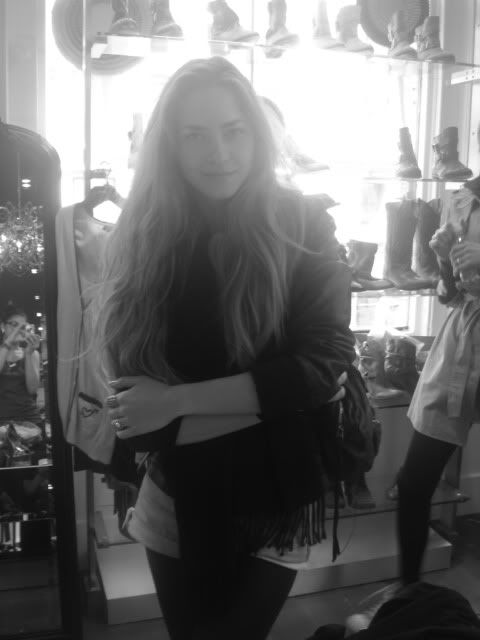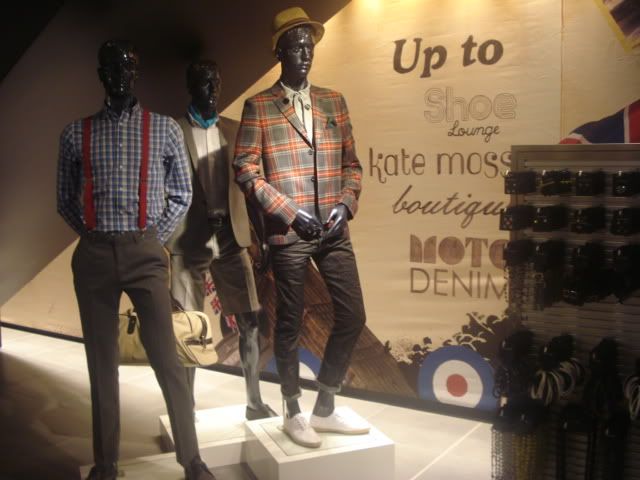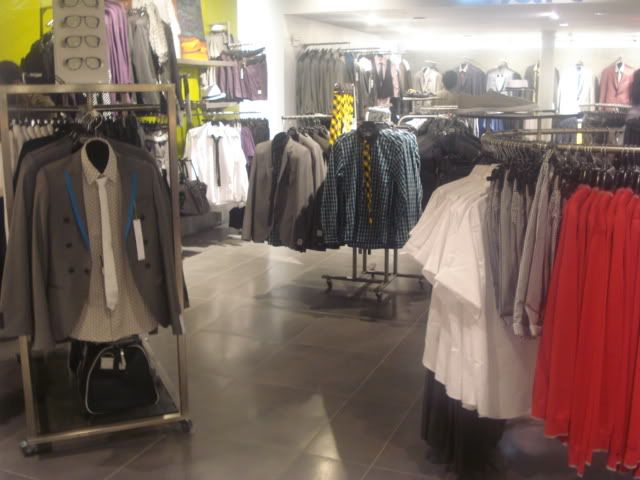 Had to go to the men's fitting room for my 2nd try ons, 'cause the other floors got crazy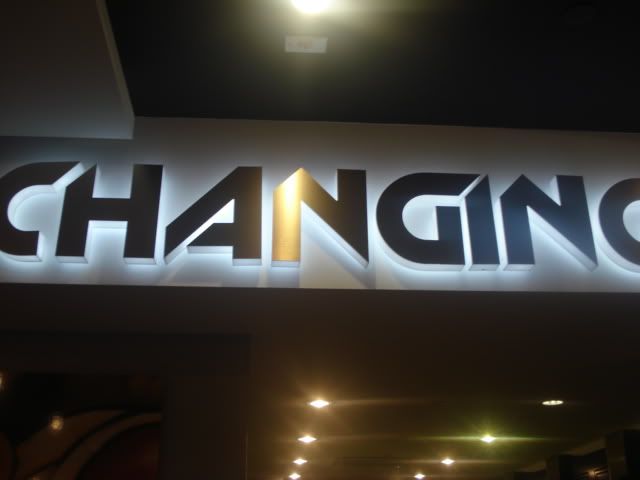 Mad cool green chairs & black doors. The interior of the whole store was hot. And different everywhere.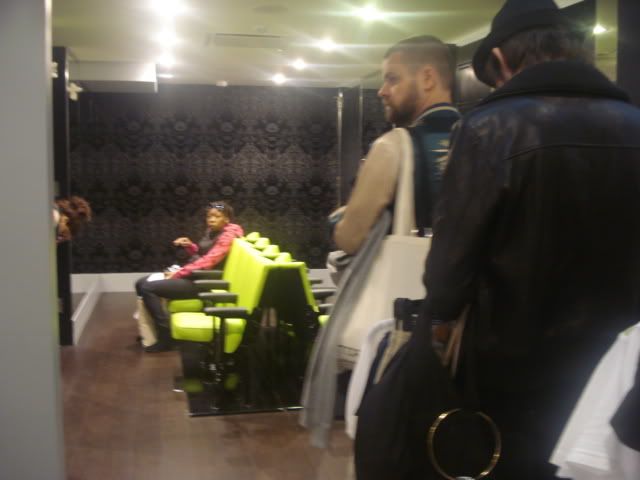 10% off is whack. It ain't shit.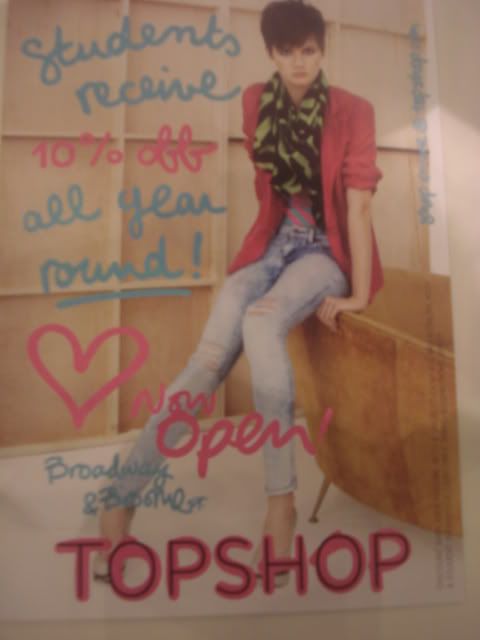 The scene when i dipped a little after 1pm.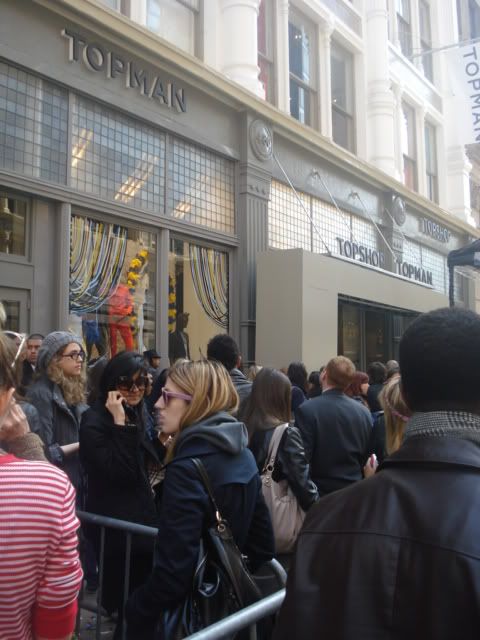 Crazy ass line still.



Yay me! So happy with my purchases. Money well spent.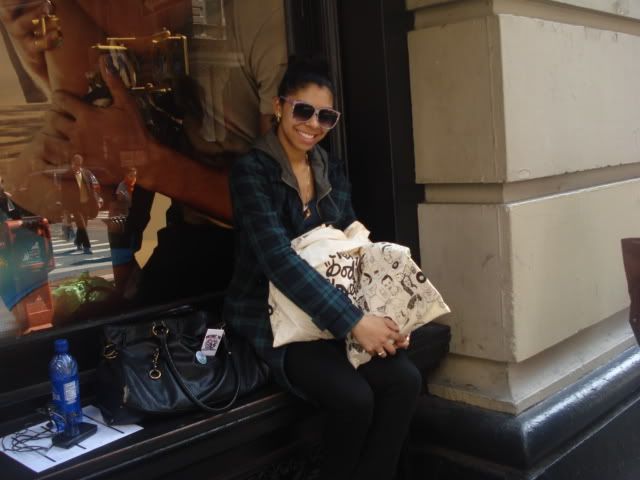 Most delicious cookie ever. I need to know where they were made, fa real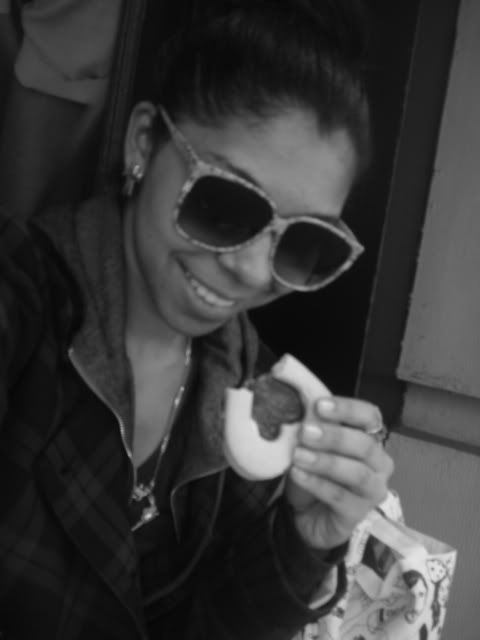 Afterwards I met up with my co-worker Derek & the stylish Dominique for lunch & fun in NYC



Yezzur we do!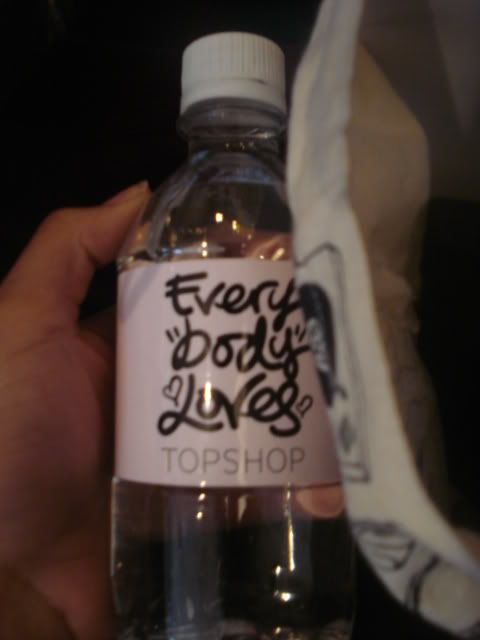 Go shopping now!!!! The clothes range from like $30 to $600. There might have been cheaper shit I missed. The accessories were pricey but fabulous! And the shoes went from affordable to like $300 & some change. Good shit though. You'll love it.