So yeah, Amber Rose & Kanye West is the most buzzed about couple to hit our culture's High School. My honest opinion is it just a stunt. But who gives a fuck, right. I'm sure Kanye is dressing Ms. Amber up, and I'm lovin' it. Shorty has come along way on the fashion road. But here in Paris, she rocks a bangin' lime green biker, classic Christian Louboutin heels, & some bad ass Chanel shades. You can't tell homegirl nothing.
Jump for more pics of our favorite Barbie &...Kanye





I hate the Docs on her, but how cute eh?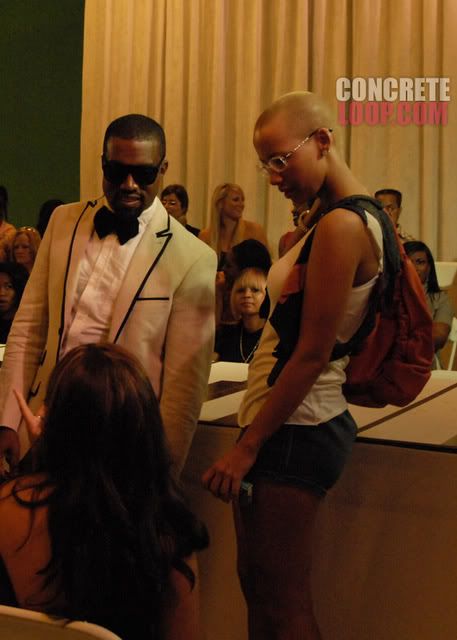 Pierre hardy pumps