Nylon Magazine has revealed that they've teamed with Nike on some dunks. I love these hot pink joints. And I love the Nylon logo on the tongue. They said we'll get to learn more in their April Issue & we can get our hands on them in June. Yay.
Jump for another pic & the green & yellow colorway. I love them all. Hey Nylon wanna send us a pair? lol seriously though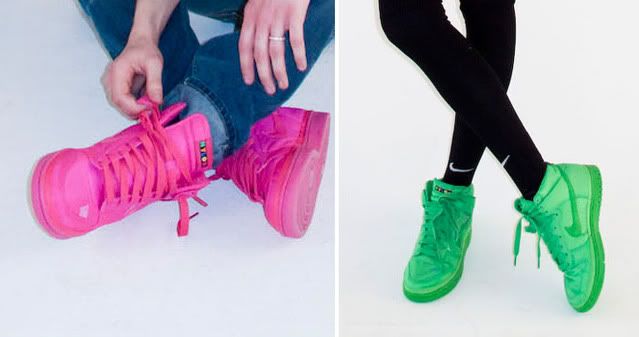 Nylon said we'd be spotting some cool girls rockin' em during Fashion Week. Nitrolicious spotted a girl in some yellow ones. Loves 'em too. They're made of nylon...appropriate right.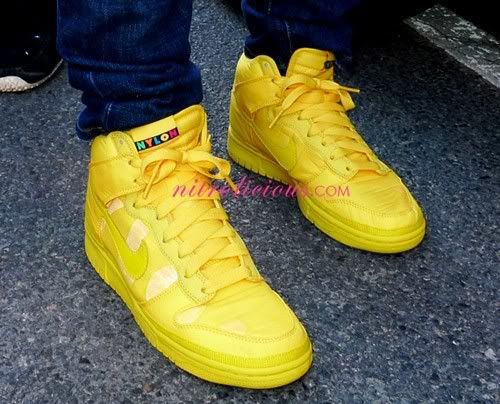 *1st pic via Nylon 2nd pic via hypebeast